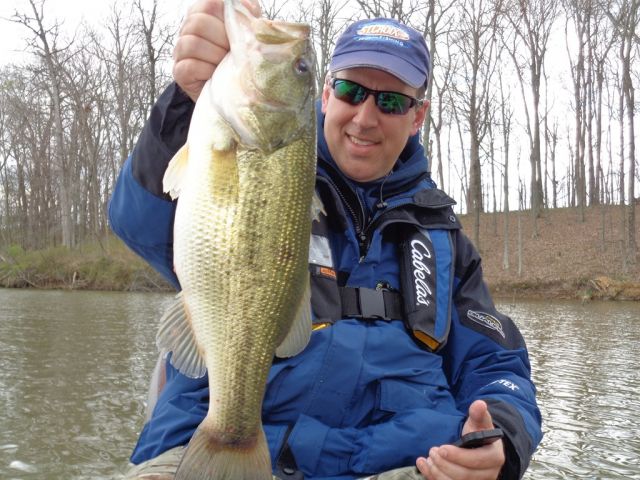 by: Darrin
note: no comments
We have been utilizing one of my favorite patterns lately-Which is pitching jigs in the reeds.
This is certainly a pattern that will test your pitching skills. If you are good at it, you will catch nice ones-If you are not skilled at pitching, you may go all day frustrated without a bass.
I have a lot of people ask me about the technique, and I always tell them to practice it in their backyard until they can do it in their sleep-Then they are ready for the lake.
Here is a nice one Mark Hansen caught doing it on Thursday.