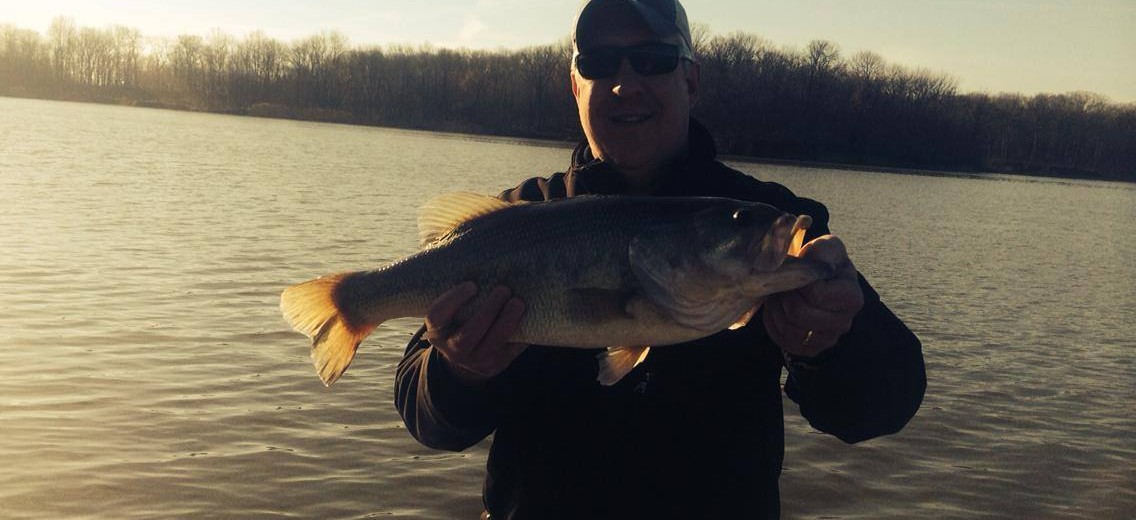 by: Darrin
note: no comments
When it comes to the word "fan" as it relates to sports, that is really just a shortened version
of "FANATIC" which means someone who basically considers their team as more important than life itself. Nowhere is this more evident than in the football mecca of Green Bay Wisconsin!!!
I got a laugh this week when first time visitor Sean Pieters from Sheboygan Wisconsin told m
e that he married a girl whose family has lifelong Packers season tickets. He said he also eventually came to love her as a person as well!!!
Well it did not take long before Sean, and his fishing buddies Josh and Smoky Hoffer, came to love OSL and Newton Lake.
Here is a shot of Sean with a 6 pounder he caught.
If you want to make some lasting memories, get your gang together, and give Vicki a call at 618-752-5075 to book your next adventure.
The Outdoor Sportsman's Lodge…..Bass Fishing Heaven!!!